Diving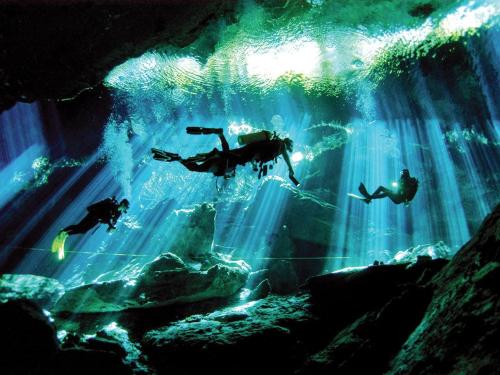 A paradise for water sports lovers, Tulum offers holiday fun! With the second longest coral reef in the world and the cenotes, great wonder of nature, the pieces of land sank millions of years ago, they say that because of a meteorite, creating fresh and clear water pools like the Caribbean, where you can take a refreshing swim or dive in a truly unique place.
Kite Boarding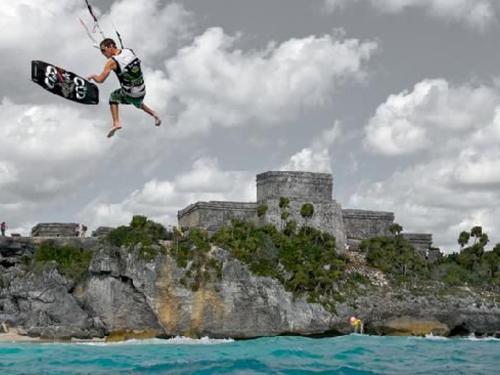 Once you experience the thrill of kite surfing, you will never be the same! It is the new fashion sport and it draws on pure adrenaline!
Long stretches of white sand beaches, crystal clear waters and palm trees make Tulum one of the most beautiful tropical paradises in Mexico and in the world. It is surrounded by the second largest barrier reef in the world and opens the doors to a wide range of ocean adventures.
The warm waters of Mexico and the tropical Caribbean sun make it perfect for spending hours in the ocean learning kite surfing, traveling in the wind direction or riding the waves at the reef break. The open stretches of white sand beaches are the ideal environment to learn or improve your kite surfing skills. With a south wind, you may have the opportunity to ride in front of the Tulum ruins and see them from a special perspective.
Snorkeling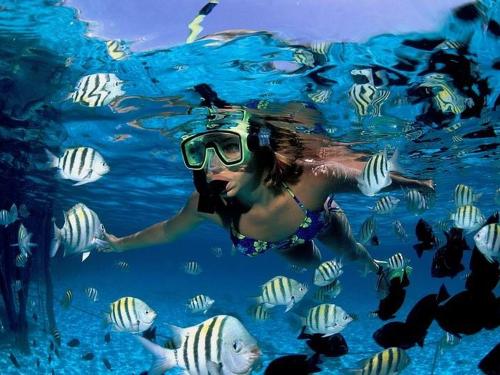 Get mesmerized by the colors and richness of the Great Mayan Reef (the second largest reef in the world) or dive into the adventure in a river that meets the ocean or in our cenotes of fresh water ...