Protection of sea turtles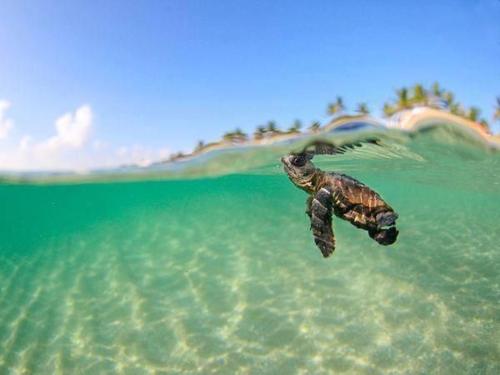 Many species of sea turtles are in serious danger of extinction at present, so they chose the tranquility of the waters and beaches of the Mexican Caribbean to lay their eggs.
We have several places along the Riviera Maya that have been declared a Sea Turtle Sanctuary, such as Tulum, Xcacel and Xcacelito.
It is possible, at the time of the hatching that goes from September to the end of October, to organize visits to help the little newborn turtles to enter the water, it is really a unique sensation, it is given a name and a good kiss. luck, only one turtle in 1000 survives to adulthood.
Natural parks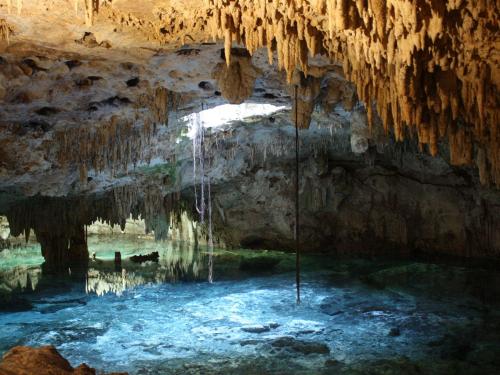 In the Riviera Maya you will find many options to spend the day with fun and adventure. If you have already been to the beaches of Tulum, try the natural parks of the Riviera Maya.
Xcaret is a fantastic natural park of the coast, rich in places of interest, you can dive in the underground river, visit the aquarium, swim with dolphins, visit the butterflies in the greenhouse, know a Mayan city, walk on the beach and much plus. At night, live Xcaret with its Mayan ceremonial dances, in the light of the fire, the amphitheater serves as a backdrop for regional Mexican dance and music.
Xel-Ha is a wonder of nature. The water in Xel-Ha is made of a combination of salt water and fresh water, underground rivers. This combination is a natural habitat for a wide variety of fish, birds and other animals. You will discover all this by snorkeling, swimming, walking or cycling on the trails of this beautiful place.
Aktun Chen is an excellent example of the magnitude of the underground caves of Cenotes. The variety and quantity of stalactites and stalagmites found is impressive. The park consists of 400 hectares of virgin forest and subtropical fauna.
Mayan Sites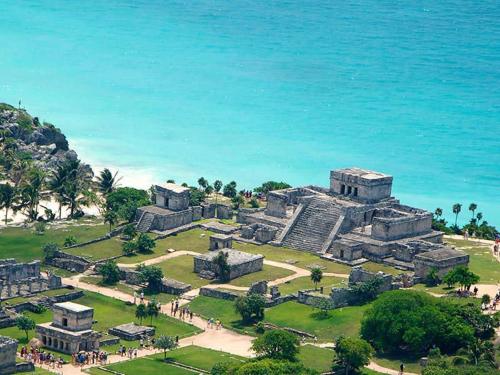 We are in the world of Maya, the population of great intellect and culture, especially in the field of astronomy. We are surrounded by the most beautiful and ancient Mayan ruins, the closest one that evidently is Tulum, it is the only archaeological site in the sea and on a cliff, in fact Tulum in Maya means "the boardwalk".
You can continue in Cobà, where the highest pyramid is located in the Yucatan Peninsula, site immersed in a fascinating jungle.
The most important archaeological site is Chichenitza, real city Maya. Here you will find the "ball" game field, the market, various types of housing, cenotes, where the famous "sacrifices" were made to the gods, the important Mayan observatory from where the stars looked to predict the future.